Welcome to Fiore Stone, Inc.
Manufacturers of Al's Garden Art
Since 1949, the Al's Garden Art brand is renowned for its designs of authentic, handcrafted and finished water features and garden art adored by residential and commercial clients alike. Manufactured exclusively by Fiore Stone, Inc., the Al's Garden Art product line can be found on display at select retailers. We welcome the opportunity to introduce you to your local authorized retailer. Simply enter your zip-code to find a dealer nearby.
Although Fiore Stone, Inc. is relatively young, the art of statue making in Italy can be traced back to biblical times in Tuscany. The archives of the village of Lucca mention a 'figuri di gesso' (figure of plaster) as early as 1373 A.D. The Italian word for statue maker is 'figuristi' and it is their trade that has beautified the world for centuries.
In 1922, a father and his eight sons immigrated to North America, hoping to bring their centuries-old trade to a new land.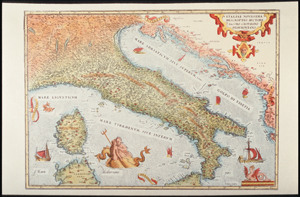 Alfeo Bracci, the youngest apprentice of the group, made his way to Chicago to begin a new life. By day he produced small plaster pieces of saints and figurines that he sold door to door at night. In 1945, after years of hard work and faced with the new responsibility of providing for a family, Alfeo and his wife Anna moved to Southern California with their two sons, Ron and Don. It is here in 1949 that the Al's Garden Art brand was born.
Alfeo and Anna began sculpting and making molds like in the "old days", finishing and painting each piece by hand. After more than half a century, their skills and passion for creating top quality cast stone art have been handed down to their sons and grandsons.
Today, these unique sculptures are produced by Fiore Stone, Inc., a manufacturing company committed to providing quality cast-stone fountains and statuary, you and your family will enjoy for generations to come.
Fiore Stone is a wholesale manufacturing and distributing company supplying quality cast-stone garden décor nationally and abroad from five-and-a-half acres in the El Cerrito area of Corona, California. The hand-finished products are available in a wide variety of finishes, delivered on a company owned fleet of trucks by factory trained personnel and sold by only fine independent retail dealers nationwide. All the cast-stone reproductions produced by Fiore Stone are created in fiberglass molds with latex liners able to duplicate the significant detail sculpted in the original design.
Each item is inspected and finished by hand before being warehoused. Products are available in a wide variety of designer finishes. Each piece is finished custom to order. We encourage you to review our color sample pages located on our product pages. Because Fiore Stone supplies products to dealers, products ordered are picked from natural stock and the desired color finish is applied when a load is scheduled for delivery. Orders are then floor loaded in our own semis which are driven by factory trained personnel who assist dealers with the initial set-up of the display at the dealer.
Fiore Stone, Inc. is invested in the success of its dealers and looks to reinvest in consumer driven advertising through publications targeting key markets, committed to support the investments made by its dealers in placing products on display in their stores. Coincidentaly Fiore Stone promotes fountains and statuary nationally through television coverage by providing products to home remodel shows like DIY's "Extra Yardage," "Family Under Construction" and past shows like "Grounds for Improvement" and the Discovery Home Channel's "Garden Police."
Fiore Stone, Inc. maintains a sales force of currently 10 factory representatives who focus their support on assisting current and potential dealers with their success of the fountain and statuary category. These category managers, professionals in the Lawn and Garden Industry, qualify potential dealers, manage current displays and quarterback our services.
Fiore Stone, Inc. is committed to providing you with the best customer experience. Our corporate office located at our factory in Corona, California employs a full time staff of experienced customer service personnel who are trained to assist dealers and consumers with any questions regarding their past, current and potential purchase(s). Simply refer to the information provided on the 'contact us' page to contact the appropriate representative.
As a wholesale supplier Fiore Stone, Inc. provides a range of financial services which are designed to accommodate the dealer with their fountain and statuary investments. Fiore Stone, Inc. partners with independent entrepreneurs, members of ACE Hardware, Tru*Value, M.N.G.C. and others and is proud to supply a predominantly small business environment.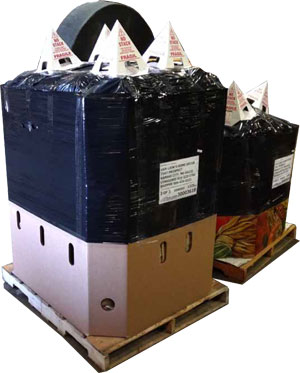 Providing the industries fastest delivery times, Fiore Stone maintains a fleet of nearly a dozen tractors/trailers. Delivering on our own fleet of trucks guarantees quality and secures our industries fastest delivery times to our dealers. Because products are floor-loaded, drivers assist and train store employees during the initial set-up of the display order.
This unique service is a true partnership between supplier and dealer which helps ensure each product delivered is as ordered and meets the highest quality standard. Our transportation department on average dispatches 6 to 10 trucks per week while maintaining an average lead-time of 3-4 weeks on qualified orders.